Wichita Foreclosure Attorneys
Providing Legal Insight to Homeowners Struggling With Mortgage Payments
Homeowners who are unable to make their monthly mortgage payments are subject to the loss of their house through foreclosure by the lender.
Unforeseen circumstances can make it difficult for well-meaning borrowers to meet their financial obligations. Such as:
Job loss
Medical bills
An emergency
---
Call (800) 836-3617 or contact us online to schedule your free consultation with our Wichita foreclosure defense attorneys today!
---
How to Stop Foreclosure in Kansas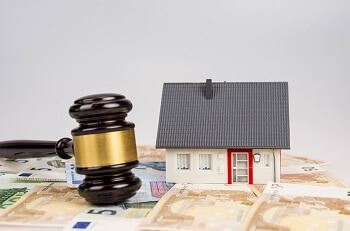 Contacting your lender is the first step you should take in order to avoid losing your property. Simply working with a lender and a qualified foreclosure attorney knowledgeable in financial laws can help you avoid foreclosure on your home.
If you cannot make your timely mortgage payment, you need to seek advice from a Kansas bankruptcy lawyer who is experienced in helping people retain their property.
Attorney Norman Douglas at the Kansas Bankruptcy Center in Wichita has successfully represented hundreds of clients across Kansas faced with foreclosure.
You can and should take an active role in avoiding foreclosure. The following are some options for you to consider:
Reinstatement by making a lump sum payment to stop a foreclosure by a specified date bringing your account current
Forbearance, or a temporary agreement that suspends payments for a short time period.
Payment plan creation, which allows the borrower to combine past due payments with current due thus allowing a higher payment to catch up over a designated time period
Loan modification enables the borrower to restructure the loan terms and may result in a small interest rate, decreased loan amount, and lower monthly payments
Federal foreclosure help implemented by the U.S. government for troubled homeowners. This option has specific qualifications such as good credit history and a record of timely monthly payments
Our Law Firm Will Review Your Foreclosure Case for Free
Many people are taking advantage of the alternatives to foreclosure available to them. Attorney Douglas is a foreclosure defense lawyer in Wichita with years of experience helping people overcome their financial difficulties and stopping foreclosure on their properties.
He has advised clients throughout Kansas concerning their foreclosures. You only have a short time period to stop a foreclosure proceeding, so do not wait to consult with Attorney Douglas.